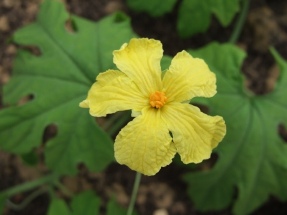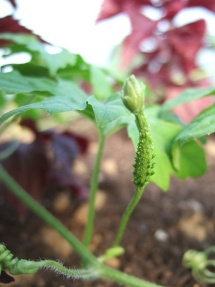 Known as 'Goya' in Okinawa, the fruits are
eaten when young, since they become bitter
as they mature. Leaves can also be eaten and
are richly fragrant - they are rich in calcium,
magnesium, potassium, phosphorus and iron.
Fruits are rich in vitamins A, B and C,
phosphorus and iron.


On-going research suggests compounds in the
fruits may be effective in treating diabetes.
Flowers are more ragged than melon
2nd August - first female buds!